Corona Virus PreCautions with Dr. Jacobsen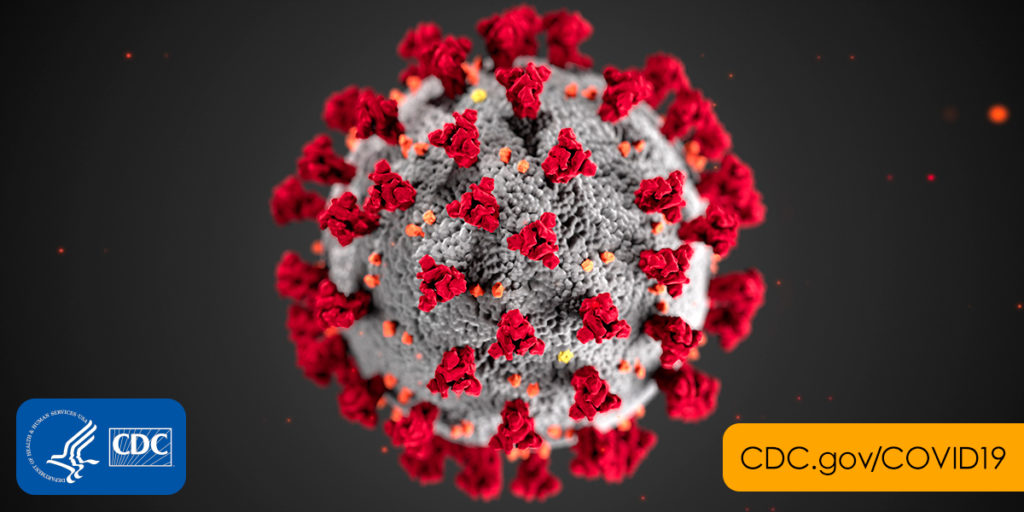 At our office in the clinic, we are following strict precautions to keep all of our patients and our staff safe. 
We will remain open in our office as long as it remains safe for everyone. 
Our environment is clean and sanitized regularly.  We have hand sanitizer free to use as soon as you arrive.  We asked that you sanitize yourself before you arrive. 
We welcome all of our patients to come to see us safely with the following precautions that you are likely already familiar with. 
We are spacing the appointments so the waiting room will be very sparsely filled with other patients. 
For your safety, you can elect to come and sign in at the desk and then wait in your car until your appointment. Once your exam room is ready and we will call you when you can come directly to your exam room to see Dr. Jacobsen without having to wait in the waiting room with other patients. 
We recommend that you come to Dr. Jacobsen's office with no more than one other person and preferably alone or leave your family in the car.  Fortunately is not too hot right now and your family should be comfortable for your family to stay in the car if they are not young children. 
We have a simple screening process to ensure that it safe for you to come to the office.  You are likely familiar with these common questions which include. 
Have you traveled from out of the country in the last 14 days

?

 

Do you feel ill feverish or have a cough?

 

Have you been exposed to anybody who then feels ill feverish and has a cough recently?

 

Have you been exposed to anybody that is known to have Coronavirus colonization?

 
If you need a follow-up visit and may not be necessary to come to our office.  You can send us photographs and ask us questions online and will get right back to www.askasecurequestion.com This is a secure HIPPA site that protects your privacy entirely. 
We continue to perform procedures in our office for our patients in a private room just with Dr Jacobsen. 
So any procedure that can be done with local anesthesia [numbing medicine we can do for you without delay! 
If you need surgery and an anesthesiologist there are limitations now.  
The surgical center that Dr. Jacobsen works at is St. Joseph's Hospital Outpatient Surgery Center.  They have employed very strict guidelines about social distancing and continual cleaning of their surgical environment.  No employees are allowed that at any of the positive symptoms listed above.  No doctors are allowed at with any of the above-listed symptoms.  None of the nursing staff is allowed with any of the above-listed symptoms.  All families are restricted and screened for fever. 
Below are listed the new policies at St. Joseph's Hospital Outpatient Surgery Center. 
Keep the family members spread out as much as possible in our lobby with spacing in between other family members  
Limiting the amount of family to 1 member per individual having surgery to help lessen the number of people in the lobby 
Doing hourly rounding to disinfect the lobby tables and chair rails, as well as common touch areas like door handles, ink pens, and patient charts 
Staff are diligently washing and sanitizing their hands after each patient interaction 
Dr. Jacobsen feels the surgery center is quite safe and use should have no fear to have your surgery there. 
As of Friday March 20th the Governor Ducey has suspended all "elective" surgery. 
The SurgiCenter is closed Monday but will re-open Tuesday we think to some limited selected surgical cases, "Tier 3 cases." The definition of Teir 3 will be debated and presently is not perfectly clear but read below.  
If your surgery is the GREEN you may move forward with your surgery safely. At this point examples of GREEN surgery are: 
Melanoma surgery

 

Skin cancer surgery

 

Brea

s

t cancer surgery

 

Wound surgery

 

Infection surgery

 

Surgery f

or

 acute pain

 
Tier 1 Emergency:  Only done in Main Hospital Operating Rooms 
Immediate threat of Loss of life, limb, organ or permanent disability.  
Tier 2 Urgent:  Only done in Main Hospital Operating Rooms 
Threat to loss of life, limb, organ or permanent disability. Procedures necessary for progression of care for hospital discharge or prevention of a hospital admission within 30 days. Includes management of cancer.  
Tier 3 Medically Necessary Within 30 Days: Cancer surgery wound surgery 
Treatment necessary, but able to be delayed up to 30 days. Delay of surgery may be remediated by medical management. 
Tier 4 Medically Necessary But May Wait More Than 30 Days:  Cosmetic and joint surgery 
High-risk patients include those greater than 65 years of age, those with pre-existent low pulmonary reserve, and/or those who are immunocompromised. If a case is delayed, an appropriate medical management plan should be in place.  
We will continue to adjust our plan for all of our patients and our staff as this terrible situation evolves and as we receive further instructions from our government leadership. 
Below are links to the CDC Guidelines and President Trump's Response Team's recommendations to us all. 
https://www.cdc.gov/coronavirus/2019-ncov/index.html  
https://www.whitehouse.gov/wp-content/uploads/2020/03/03.16.20_coronavirus-guidance_8.5x11_315PM.pdf 
Thank you, Dr. Jacobsen