Silicone gel breast implants are silicone-based gel that are quite thick and cohesive. This is contained by a silicone capsule or sheet that contains the gel within it. Silicone is a ubiquitous substance that is found in glass and found in sand on the beach. Silicone is very nonreactive. Silicone is utilized in all sorts of medical devices including intravenous catheters brain shots heart valves knee joints and a host of other devices. Silicone is used safely every day and hospitals for 100s of reasons and as a substance is found to be safe in all these devices. Silicone has not been under any scrutiny for any other medical device however it's been under great scrutiny since the early 90s regarding breast implants. Silicone gel breast implants are the most studied medical device in the history of mankind. Millions and millions of women have been studied that have had breast implants. These have been found and have been approved by the Federal drug administration United States to be safe when monitored and the see her doctor regularly. The silicone itself is inert and does not cause disease. At one time it was thought that the silicone gel might lead to various immunologic diseases and various rheumatologic diseases and various inflammatory diseases all of which have not been associated after almost 20 years of study. There is a very rare lymphoma that has some very rare association with textured breast implants. This is called a breast implant associated anaplastic large cell lymphoma. The numbers of patients that have this lymphoma are very difficult to account for and the long-term studies have not been completed in its study, but it is extremely rare. It is important to be aware of this, but this is not a concern enough from the Federal drug administration to remove the implants from the widespread use for cosmetic or reconstructive purposes. Here are some findings regarding silicone breast implants from the Federal drug administration.
These tumors which are extremely reserved have been more associated with the textured implant then with a smooth implant. Dr. Jacobsen uses the smooth implant.
The silicone gel breast implants have been found over the last 20 years and the 100s of thousands of ladies that have been followed & typically reviewed over the last 20 years to be safe. The most important thing is to be examined by your family doctor your plastic surgeon or your gynecologist once a year to make sure your implants are safe soft and in good condition. If they are not this should be removed or replaced
The implants filled with silicone gel are very sophisticated in their feel. Therefore, they have an excellent feel for the patient. When they are implanted into the patient's they give the patient a much more natural feel to the breast tissue and when you are hugging somebody, or somebody is touching you it feels much more like a breast than other implants like saline implants. This is the disadvantage of the silicone gel implants.
It should be kept in mind however that even the saline implants also have silicone as the capsule or the container for the implant. So, both the silicone gel implant and the saline implant both have silicone in them significantly.
There is very little silicone material that leaks or is diffusing away from the breast implant. Some studies suggest that there is less silicone coming from the breast implant then there are from daily consumer products containing silicone which are very common.
Almost all patient's that have breast reconstruction receive silicone gel breast implants.
The Institute of medicine has reviewed the numerous studies of all the patient's that have been involved in the breast implant study over multiple contents revealed that there is no conclusive evidence of silicone breast implants being responsible for any major diseases of the whole body or systemic diseases for women exposed to silicone daily in their lives.
Please feel free to have a look at our page for Dr. Jacobsen's breast implant recommendations to learn more about Dr. Jacobsen's approach.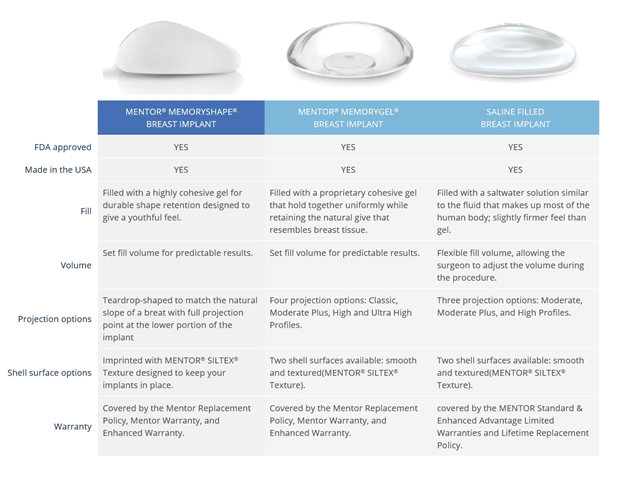 Affordable Breast Augmentation Phoenix – Silicone Gel Implants Pricing
| | | |
| --- | --- | --- |
| Total All-Inclusive Fees | $ |  4,550 |
| Dr Js Surgical Fees | $ |  1,900 |
| Saline Implants | $ | 1,300 |
| Garment | $ | 70 |
| | | |
| Payment to Dr Jacobsen | $ | 3,270 |
| Estimated Anesthesia Fee – | $ | ~530 |
| Payment to St Joe's SurgiCenter | $ | 750 |
| Total Payments | $ |  4,550 |

Dr J and his staff look forward to understanding the details of your unique case, desires and aspirations, and to providing you with realistic, safe and attainable results that leave you looking beautiful, and truly feeling like yourself. Take the first step toward your healing or rejuvenating procedure with Dr J by filling out our contact form to request a consultation, or to inquire about any of the services we offer. We look forward to treating you!
Dr J and his staff are committed to providing you with exceptional and compassionate care. On behalf of our entire team, we invite you to request a consultation to talk to Dr J about your goals, expectations and aspirations. We can't wait to find out how our 20-plus years of experience in cosmetic and functional plastic surgery can help change your life, and make you a happier, healthier person.
Dr. William Jacobsen
Plastic Surgery
2525 East Arizona
​Biltmore Circle, Suite C236
Phoenix, AZ  85016
Our Procedures & Treatments
Dr J considers every surgery an opportunity to express his vision with his patients, and believes in natural, beautiful results that leave you feeling confident and beautiful, but most importantly, feeling like yourself. From extremely rare and complex surgical cases, to cosmetic surgery, Dr J has the experience, compassion and understanding to help you achieve your surgical goals.
Copyright © 2017 Dr. William M. Jacobsen Plastic Surgery.