Dr. Jacobsen operates upon and improves abdominal walls, tummies, frequently.  Abdominoplasty is an operation to reduce extra skin and to tighten the muscle and the fascia of the abdominal wall to give a flatter appearance of the abdominal wall. Sometimes hernias of the abdominal wall or diastasis recti is repaired at the same time.  There are mini-abdominoplasties, standard abdominoplasties and total abdominoplasties depending on how much skin needs to be removed and how much muscle repair is needed. Your incision is designed very low in the bikini line to hide it when you are wearing your clothing.  Depending on how much skin needs to be removed usually the only incision is very low curved incision in the bikini line.  Occasionally patients with additional skin to be removed LEFT to RIGHT require an additional vertical incision in the middle from the belly button downward.  This removed skin from the LEFT to the RIGHT as well as from the top to the bottom.  This operation overall is not particularly painful for patients.  But what is most difficult for patients is the requirement that you minimize your activity after the surgery and wear a binder.  Also, often there is fluid that needs to be managed in the abdominal wall and it is important that you do not strain your abdominal muscles in any forceful way which could cause the internal sutures to come loose.  But the instructions to follow are very simple.  Follow Dr. Jacobsen's instructions and you will have an excellent result.  This operation usually requires an overnight stay and of course a GENERAL ANESTHESIA.  Complications from abdominoplasty or rare but can occur.  Infection is extremely rare as you will be receiving antibiotics in your vein the day of surgery and by mouth for the 1st week.  There are drains that are involved and we will teach you how to care for the drains.  These drains are a nuisance but necessary and are removed in the office painlessly in about a week.  Bleeding can occur but If the binder as worn properly and you follow Dr. Jacobsen's restrictions properly bleeding and bruising is quite minimized.  Ladies are most always very pleased with the results of the operation.  Dr.  Jacobsen takes magnificent pleasure in performing and caring for patients that wish abdominoplasty. It is often life-changing for ladies!
What a tummy tuck won't do
A tummy tuck is not a substitute for weight loss or an appropriate exercise program.
Although the results of a tummy tuck are technically permanent, the positive outcome can be greatly diminished by significant fluctuations in your weight. For this reason, individuals who are planning substantial weight loss or women who may be considering future pregnancies would be advised to postpone a tummy tuck.
A tummy tuck cannot correct stretch marks, although these may be removed or somewhat improved if they are located on the areas of excess skin that will be excised.
Tummy tuck candidates
In general, you may be a good tummy tuck candidate if:
You are physically healthy and at a stable weight
You have realistic expectations
You are a non-smoker
You are bothered by the appearance of your abdomen
Tummy tuck surgery is a highly-individualized procedure and you should do it for yourself, not to fulfill someone else's desires or to try to fit any sort of ideal image.
TUMMY TUCK PROCEDURE STEPS
A tummy tuck procedure includes the following steps:
Step 1 – Anesthesia
Medications are administered for your comfort during the surgical procedures. The choices include intravenous sedation and general anesthesia. Your doctor will recommend the best choice for you.
Step 2 – The incision
A full tummy tuck requires a horizontally-oriented incision in the area between the pubic hairline and belly button.
The shape and length of the incision will be determined by the amount of excess skin. Once the abdominal skin is lifted, the underlying weakened abdominal muscles are repaired.
A second incision around the navel may be necessary to remove excess skin in the upper abdomen.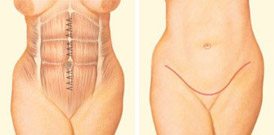 The upper abdominal skin is pulled down like a window shade. The excess skin is trimmed and the remaining skin is sutured together. A new opening for the belly button is created. The belly button is popped through to the surface and sutured into position.
Step 3 – Closing the incisions
Sutures, skin adhesives, tapes or clips close the skin incisions.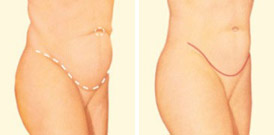 Dr J and his staff look forward to understanding the details of your unique case, desires and aspirations, and to providing you with realistic, safe and attainable results that leave you looking beautiful, and truly feeling like yourself. Take the first step toward your healing or rejuvenating procedure with Dr J by filling out our contact form to request a consultation, or to inquire about any of the services we offer. We look forward to treating you!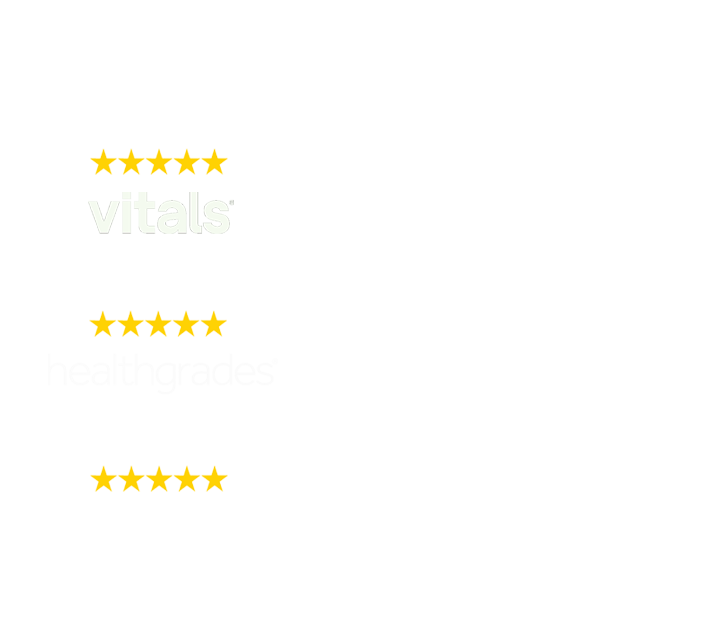 Dr J and his staff are committed to providing you with exceptional and compassionate care. On behalf of our entire team, we invite you to request a consultation to talk to Dr J about your goals, expectations and aspirations. We can't wait to find out how our 20-plus years of experience in cosmetic and functional plastic surgery can help change your life, and make you a happier, healthier person.
Dr. William Jacobsen
Plastic Surgery
2400 East Arizona
​Biltmore Circle, Ste 2450
Phoenix, AZ  85016
Our Procedures & Treatments
Dr J considers every surgery an opportunity to express his vision with his patients, and believes in natural, beautiful results that leave you feeling confident and beautiful, but most importantly, feeling like yourself. From extremely rare and complex surgical cases, to cosmetic surgery, Dr J has the experience, compassion and understanding to help you achieve your surgical goals.
Eyelid Tucks
Facelift
Skin Cancers
Melanoma Treatment
Breast Augmentation/Lift
Breast Reconstruction
Moles
Scars
Terrible Wounds
Mohs Surgery Repairs
Infected Bone/Hardware
Click for More…