Thank you for visiting the Breast Augmentation portion of Dr. Jacobsen's Website. We feel anyone contemplating breast augmentation or breast implant surgery should research the procedure thoroughly. To help you with this we like to offer some information on different topics such as implant placement, incision placement, size, risks, complications and much more. View our patient Before & After Gallery below, as well as our most frequently asked questions, as answered by Dr. Jacobsen.
Choosing your Breast Augmentation Surgeon
---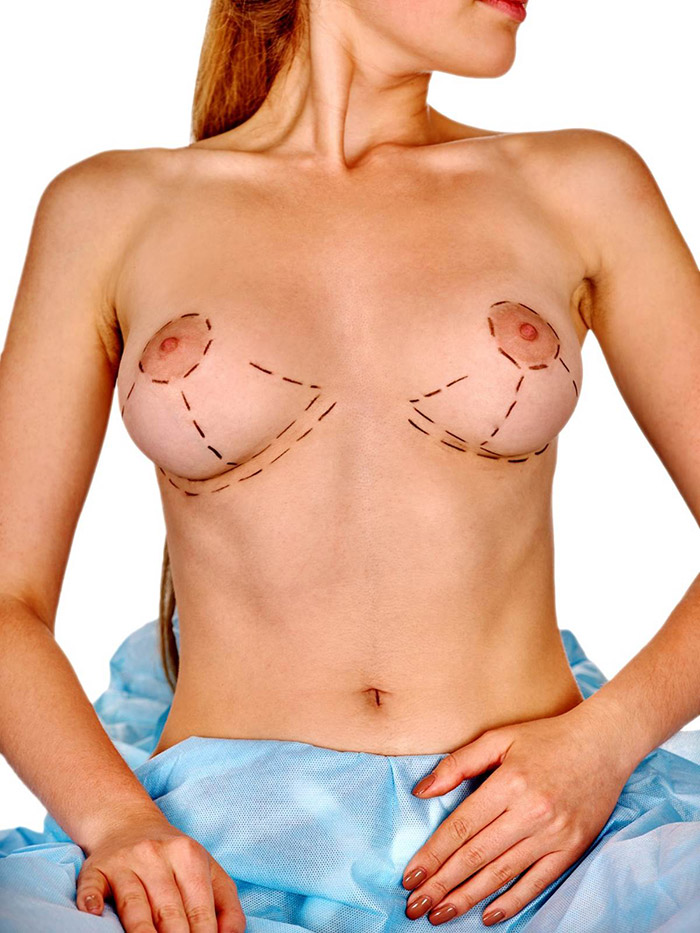 Dr. Jacobsen recognizes there are many options for breast augmentation services in the Phoenix area. Dr. Jacobsen feels very honored for every patient that allows him the privilege of caring for their breast augmentation. Breasts are a personal and precious part of your life and body and can directly impact your confidence and lifestyle. For such an impactful procedure, it is critical that you select a great breast surgeon with the best breast implants Phoenix has to offer. Proficient in many different surgical techniques, Dr. Jacobsen is confident he will be able to help you achieve the breast profile you desire while limiting long-term scarring. He can assure you that you will have an excellent, safe surgical procedure and excellent postoperative care from his staff with fastidious follow-up 7 days a week. Dr. Jacobsen will be there for you and will answer your calls, your emails, and your text messages after your surgery. Dr. Jacobsen hopes that with his excellent surgical skills and wonderful, attentive, and caring postoperative service that you will not only get the results you want, but also the best breast augmentation Phoenix experience.
It is important to research your plastic surgeon.  It is perfectly legal for any doctor to perform plastic surgery in their office.  Therefore you must be careful in choosing a qualified surgeon. It is important that the American Board of Plastic Surgery certifies your plastic surgeon. Physicians who are boarded by the ABPS have had at least 3 to 6 years of General Surgery and additional 2 or 3 years training in Plastic and Reconstructive Surgery.  This is a lot of training over many years, and this training is important to your safety!  The American Board of Plastic Surgery is the only plastic surgery board recognized by the American Board of Medical Specialties. The ABMS has been around since 1933, and certifies all surgeons including Cardiac Surgeons, Orthopedic Surgeons and other specialties keeping you safe and ensuring you are operated upon by an approved, well trained surgeon. http://www.abms.org/
Once "Board Certified" by the American Board of Plastic Surgery your plastic surgeon becomes eligible to become a member of the American Society of Plastic Surgeons. Many "plastic surgeons" have certificates from weekend courses and other non-standard training that is not approved by the American Board of Medical Specialties. These "plastic surgeons" understand that patients now look for "board certification" and have come up with non-approved "board organizations" to give them "boards" that can be displayed and promoted to legitimize their non-approved training or lack of training to the consumer. Any "board" with the word COSMETIC in it is not approved by the American Board of Medical Specialties! Also it is important to see if your plastic surgeon has privileges to perform plastic surgery in a hospital. Hospitals require a plastic surgeon to prove their training by having "boards" approved by the American Board of Plastic Surgery. No "other boards" are recognized by hospitals. So if your "cosmetic surgeon" does not have privileges in a hospital to do plastic surgery it is very likely your cosmetic surgeon is not properly board certified and thus not properly trained. It is very important to research your surgeon. Call your cosmetic surgeon and ask: What hospital do you have privileges in to perform plastic surgery? Is your "board certification" approved by the American Board of Medical Specialties?

Dr J and his staff look forward to understanding the details of your unique case, desires and aspirations, and to providing you with realistic, safe and attainable results that leave you looking beautiful, and truly feeling like yourself. Take the first step toward your healing or rejuvenating procedure with Dr J by filling out our contact form to request a consultation, or to inquire about any of the services we offer. We look forward to treating you!
Dr J and his staff are committed to providing you with exceptional and compassionate care. On behalf of our entire team, we invite you to request a consultation to talk to Dr J about your goals, expectations and aspirations. We can't wait to find out how our 20-plus years of experience in cosmetic and functional plastic surgery can help change your life, and make you a happier, healthier person.
Dr. William Jacobsen
Plastic Surgery
2400 East Arizona
​Biltmore Circle, Ste 2450
Phoenix, AZ  85016
Our Procedures & Treatments
Dr J considers every surgery an opportunity to express his vision with his patients, and believes in natural, beautiful results that leave you feeling confident and beautiful, but most importantly, feeling like yourself. From extremely rare and complex surgical cases, to cosmetic surgery, Dr J has the experience, compassion and understanding to help you achieve your surgical goals.